Company Name: The Catholic Company
Website:  https://www.catholiccompany.com
Adress:  615 E. Westinghouse Blvd,  Charlotte, NC 28273
Overall Rank: 9.8 out of 10
---
The Catholic Company
The Catholic Company is one of the major online stores offering over 20,000 Catholic products and religious books. They have been in business for 20 years.
Offering on the web since 2001, The Catholic Company  has been across the country recognized as a leader in online retail with several awards:
Mobile Commerce Top 300 2012 – #282 – Internet Retailer Magazine
Second 500 Guide 2012 – #699 – Internet Retailer Magazine
Top 10 Mobile Retailer 2011 – Internet Retailer Magazine
Excellent Customer Service Rating – StellaService
Circle of Excellence – BizRate
The website – www.catholiccompany.com
The website is very extensive and in addition to products offers the visitor much more. For me personally, the blog posts are most impressive. Several writers regularly publish high-quality articles in the following categories:
Catholic living
Church and faith
Home and family
Prayer and Inspiration
World and culture
In addition to the informative nature, the articles take us into the world of spirituality and prayer, advice for practicing religion, tips for maintaining Catholic traditions and customs. Most of the articles are related to the products they offer.
Browsing the website is, because of the extensive and large number of sites, a little more difficult at the beginning. But I soon got used to it because of the logical structure of the site. The page has a helpful footer that contains a Sitemap. By clicking on this link the search becomes very easy.
Having a good internet connection, the pages load quickly. The page view is adapted to mobile phones and tablets.
The website is designed according to modern standards. The font is big enough for normal reading, even if you have poor eyesight. In the background, there are no distracting color elements that would hinder the focus on the content itself. In addition to beautiful images of products, the visitors of the site can also see other, rarely seen photos with a Catholic content.
In the footer of the site are links to all important information for shopping. A term of service and Privacy Policy are clearly explained.
Shopping information, among other things, contains:
Shipping Information
Product Reviews
Popular Searches
Printable Order Form, with the help of which you can also order the desired products if you are not adapt to online shopping
How to Order information
---
Payment: Safety and Privacy
Return and refund policy are clearly described.
The contact number and email sing.up form are in a visible, prominent place and they are easy to obtain. It is worth to subscribe to the e-news as they send updates regularly. Sometimes you will receive lots e-news from Catholic Company in one day.
Payment can be made by credit card, PayPal or Check. In checkout, you can choose the shipping method. When choosing, the price of each type of shipping is clearly stated.
Throughout the process of payment, you can find explanations that lead you to the order and payment. On every site, there is a visible phone number you can call in case of problems with the payment. You can get help in English and Spanish.
Safety of purchase is provided by the program Norton Shopping Guarantee and Trust wave.
---
Products
The Catholic Company online store is, with blogs and products offered, an ambassador of spreading Catholic values online.
Around 65,000 products are divided into the following categories: Jewelry,  Rosaries, Books & Media, Home Goods, Kids, Gifts Ideas, Occasions; Church Supplies and Sale (see the image below):
The main categories are further divided into subcategories.
Here is an example of Books & Media category:
Next to each product you can find extensive information about Product Description, Details, Dimensions & Specifications.
---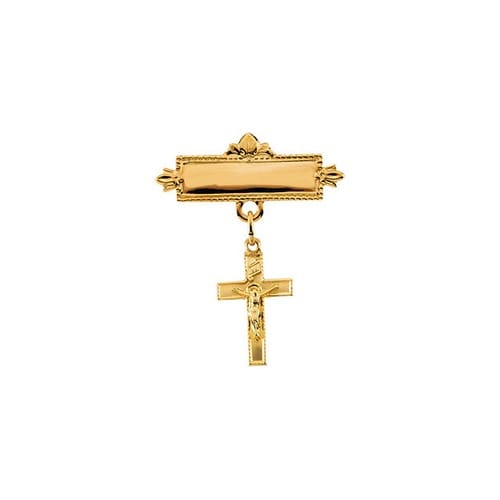 ===> Click on the cross to see the example of product information! <===
Novelties are short videos that offer the visitor a better visual image of the product.
---
The Catholic Company online store is with its blog posts and products it offers an ambassador of spreading Catholic values online, as well as a reliable source of religious education.
A wide range of products of different quality allows a purchase for every pocket.
I personally miss more products from European countries that are known for their excellent design.
---
Why customers trust The Catholic Company store online?
The Catholic Company has registered into Trustpilot's paid business services. (Trustpilot is an online review community). Based on 1,232 (as of April 2017) reviews on Trustpilot Catholic Company has an estimate Excellent 9,4 (0-10). They respond to any negative comment and try to find a solution for a mutual benefit.
---
---
On Facebook, their overall rating is 4.7 of 5 stars based on 656 reviews.
---
---
Social media
The Catholic Company is very active on social media. You can find them on  Facebook, Twitter, Pinterest, YouTube, and Google+. They post several times a day.
The page has over 500,000 likes on Facebook and a similar number of followers.
---
Pros & cons
Pros:
Visitor friendly website
Video presentation of products
Security of personal data and purchase
Broad assembly of products for all occasions
Excellent blog posts
Information Center
They listen to customer complaints
Excellent customer service
Cons:
The website is only in English
You cannot buy e-books
The shop also offers products, especially for children, that are not entirely religious in nature
---
Before start reading the Final Verdict I would like to remind you on the method of writing Catholic store online reviews. My 10 steps method can find in this link.
The Catholic Company store online- Final Verdict
The Catholic Company online store offers an outstanding experience to users and potential customer. The website is easy to use and fulfills a visitor's need. The store offers a wide assortment of Catholic items. Simplicity, safety, and privacy of shopping are provided.  The majority of customers and site visitor rate The Catholic Company very high.
---
Overall Rank: 9.8 out of 10
---

If you have any experience with The Catholic Company store online and would like to provide your review or any feedback, please do so below. It may help others when buying Catholic or Christian items. If you have any questions for me feel free to ask!